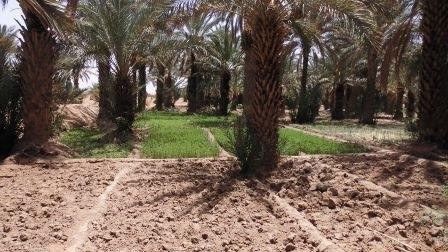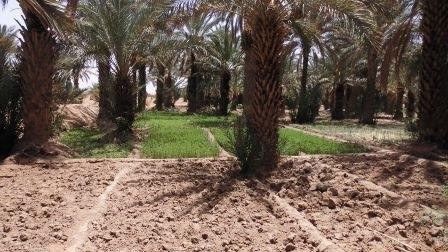 TRIP TO MERZOUGA, VISIT TO THE PALM GROVE AND CLIMB TO THE GREAT DUNE
Excursions
Prices : Price: 95€ ( sharing a jeep ´til 6 people )

Merzouga is found at the foot of the Great Dune. This village consists of low houses painted like the desert, so they can be confused with the landscape as they are made of mud and hay.
In the palm grove we will see the vegetable gardens which are grown by Merzouga families getting benefit from water coming from the channeled dune by ketares. We will cross the palm grove walking through the traditional gardens under the palm shades and other fruit trees. We will also feel the peace we can find there.
Afterward, we will go to the village busy main street, which has all the activities concentrated. We will find all kinds of establishments: bars, souvenirs, clothes, food, crafts…
In summer, it is typical to take sand baths in Merzouga. They are thought to have some medicinal properties.
Finally, we will go to the Great Dune. At the top, we will enjoy the marvelous views and the descent, which is also an adventure.
RECOMMENDATIONS:
Length: 1/2 day. Morning or Afternoon
Recommended materials: Hat, sunglasses, suncream and water
Place of departure and arrival: Kanz Erremal Hotel
Passengers: the jeep can take from 1 to 6 + guide
TRIP TO MERZOUGA, VISIT TO THE PALM GROVE AND CLIMB TO THE GREAT DUNE (Excursions) of Hotel Kanz Erremal - Hotel Desert Marzouga Marocc - Merzouga