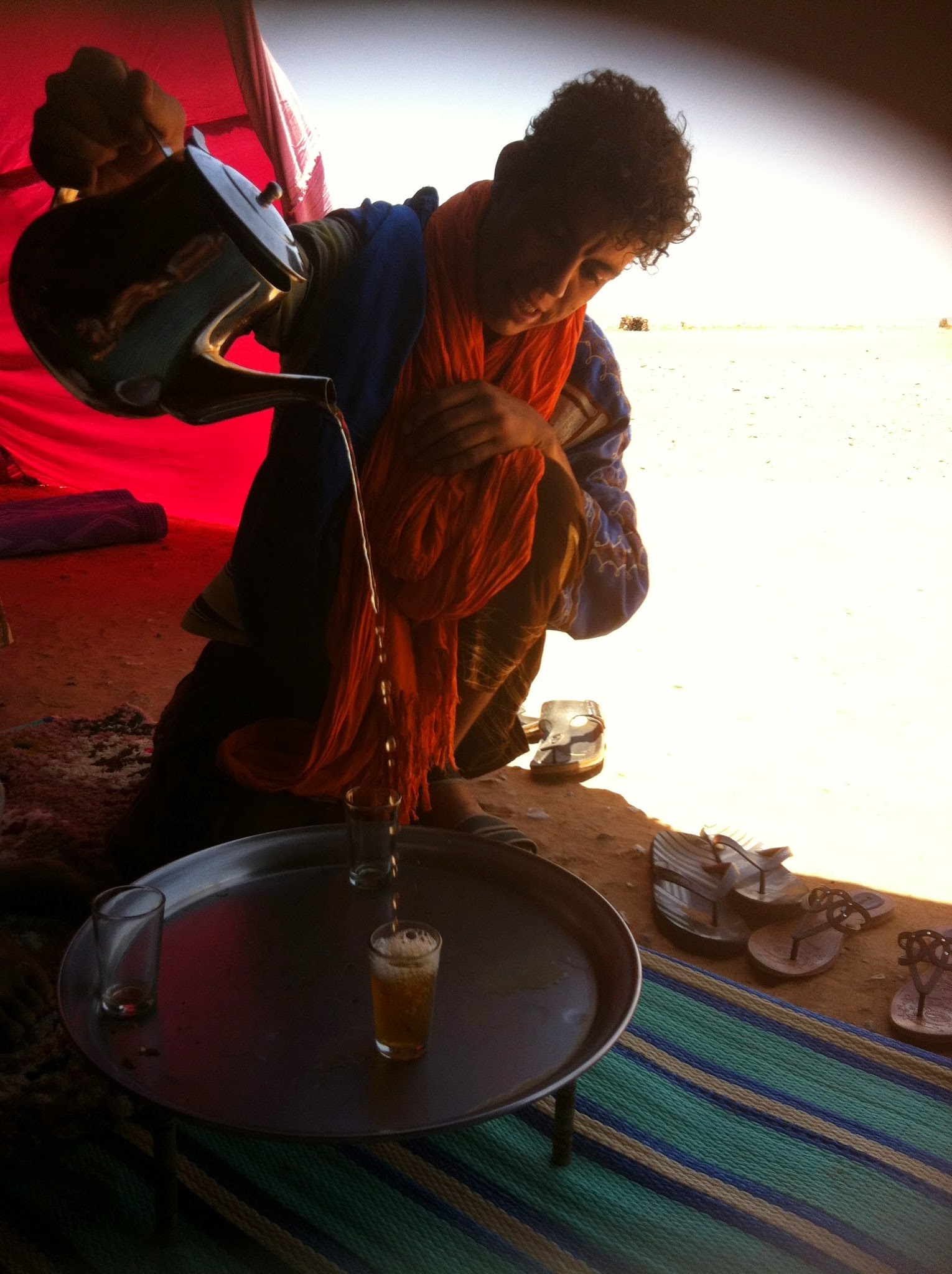 LEARN HOW TO DO THE TEA CEREMONY
TALLERES
The tea ceremony is a tradition celebrated daily in Morocco. Tea is drunk after the meal, but also in between, as a way of meeting with family or friends and as a symbol of hospitality. 
 
 
 
The story goes that the Berbers, the inhabitants of the desert, began to boil water on their long journeys to make it drinkable. They found that mixing it with herbs added a good flavor, and thus the current and delicious concoction emerged. 
 
 
 
Currently, Moroccan or Moorish tea contains green tea leaves and spearmint, mint and sugar. 
 
 
 
In the tents they sat in a circle around the fire, they told stories of the desert and they drank this rich mixture to hydrate themselves and take their time to rest. 
 
 
 
Kanz Erremal offers you the possibility of doing this beautiful ritual in the middle of the desert or in haimas, with authentic Berber guides. 
 
Learn the meaning of this ritual, how to prepare tea in the most traditional way and talk to the native Berbers about their culture. 
 
 
 
Discover the most special flavor of Morocco. 
LEARN HOW TO DO THE TEA CEREMONY (TALLERES) of Hotel Kanz Erremal - Hotel Desert Marzouga Marocc - Merzouga